2014 11th Annual Arizona Flying Circus
Posted Jan 5th, 2014

The 2014 Arizona Flying Circus is just around the corner on February 14-16, 2014.
For more information visit the Arizona Flying Circus Website.
Cool Winter Adventures Await!
Posted Nov 9th, 2010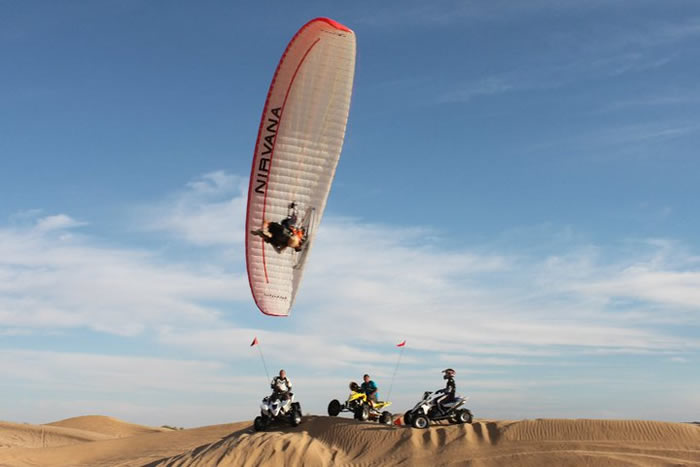 Eric Brown tearing it up just above the sand at Glamis while three mere mortals watch with envy.

Crazy Fun Times At Pleasant Valley
Posted December 30th, 2009


Paramotor City Route 66 Flyers Fly-In
Posted October 22, 2009

Some of the antics that went on at the 2009 Route 66 Flyers event in New Mexico.
See the Cool Videos Section to the right for more AZPPG videos!